Social Media Optimization
Social media optimization (SMO) is the use of social media networks to manage and grow an organization's message and online presence. In the Global Era Infotech digital strategy, Social media optimization can be used to increase awareness of new products and services, connect with customers, and ameliorate potential damaging news.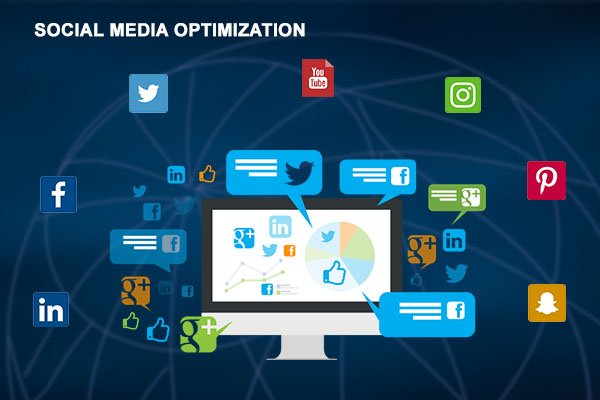 Breaking Down 'Social Media Optimization' (SMO):-
For many years Search Engine Marketing was the standard for digital marketing efforts. But social media marketing has come to the fore, and is either converging with search engine marketing or supplanting it in some regards. Studies show that companies that do not succeed with social media optimization are neglecting Social media optimization, which offers the benefits of strengthening a brand, lead generation, increased visibility in the online space, and better connections with a company's audience.
Various types of social media can be used to disseminate information, including social network websites such as Facebook and Twitter, RSS feeds and news aggregators, blogs, and video websites, such as YouTube.
Features:
Online Reputation Management (ORM)
Viral Marketing through word of mouth
Increased B2C relationships
Real-Time Monitoring
SEO Social Integration
Social Media tagging and bookmarking
SMO Services:
Management of Social networking handles
Social Bookmarking services
Blog and forum submissions
Video submission and optimization
Business reviews
Community building
Paid and free promotions to drive targeted traffic
We Focused On:
Accounts on Facebook, Twitter, MySpace and other popular social media websites
Paid and free marketing campaigns on SMM sites
Interact with prospective leads directly
Customer support and answering clients
View More Expertise