Microsoft Exchange Server is a collaborative software from Microsoft that is comprised of an email server, email client, and several group ware applications. The Microsoft Exchange line is prevalent in large corporations and is frequently used in conjunction with Microsoft Outlook.
Exchange Server Services at Global Era Infotech enables a company's users to securely access communications like e-mail messages, voice mail, instant messaging and SMS text messages from their desktops, Web browsers or mobile devices (Android and iOS).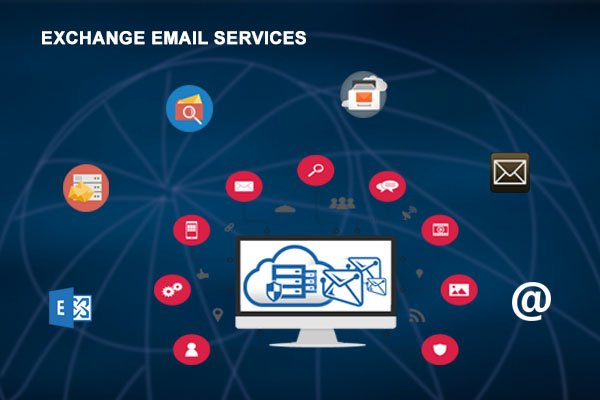 The latest release of Exchange Server, Microsoft Exchange Server 2016, made its debut on October 1, 2015. Exchange Server 2016 features Microsoft's Software-plus-Services strategy at its core, which gives companies the opportunity to choose from a combination of on-premises, hosted, cloud-based, and hybrid solutions.
Features:
Flexible configuration options
E-mail archiving
Larger mailbox capabilities
Superior filtering and retention policies
Built-in e-mail security
Exchange Email Services:
Microsoft Exchange ADAM
Microsoft Exchange Anti-spam Update
Microsoft Exchange Credential Service
Microsoft Exchange Diagnostics
Microsoft Exchange Health Manager
Microsoft Exchange Health Manager Recovery
Microsoft Exchange Service Host
Microsoft Exchange Transport
We Focused On:
Easy to set up
Full message syncing.
Multiple device and client support.
Flags and to-do items sync.
Messages saved on server and downloaded to every new account.
Messages also stored on the server
Contacts, calendars, and data all sync
View More Expertise