Social Media Marketing(SMM) is the use of social media websites and social networks to market a company's products and services. Social Media Marketing with Global Era Infotech provides companies with an opportunity to reach new customers, engage with existing customers and promote its desired culture, mission or tone. Also known as "Digital Marketing" and "e-marketing," social media marketing has purpose-built data analytics tools that allow marketers to track how successful their efforts are. .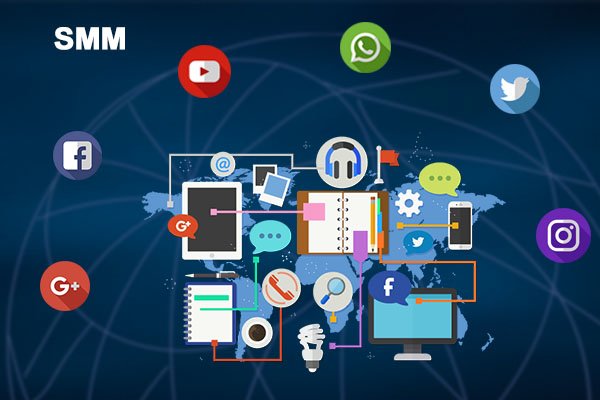 Breaking Down Social Media Marketing (SMM):-
Social media websites allow marketers to employ a broad range of tactics and strategies to promote content and have people engage with it. Many social networks allow users to provide detailed geographical, demographic and personal information, which allows marketers to tailor their messages to what is most likely to resonate with users. Because Internet audiences can be better segmented than more traditional marketing channels, companies can ensure that they are focusing their resources on the audience that they want to target.
We Can:
Increase brand awareness and reach with little or no budget
Easy way to learn about your audience
Helps target audiences more effectively
Increase website traffic and search ranking
Lead generation with low budgets
SMM Services:
Virtual Marketing
Management of Social Media Handles
Video Marketing
Social Bookmarking
URL Shortening Tools
Community Participation
We Focused On:
Simple & cost effective manner to reach and engage global audience & clients.
Let your business shine at the top position of SERPs (Search Engine Result Pages)
Receive more customers to be involved with your brand.
Enhance the number of dedicated fans and loyal customers for your business.
View More Expertise