Cloud computing means that instead of all the computer hardware and software you're using on your desktop, or somewhere inside your company's network, one can use a network of remote servers to store, manage and process data over the internet. Exactly where the hardware and software is located and how it all works doesn't matter to you, the user—it's just somewhere up in the nebulous "cloud" that the Internet represents.
Cloud computing is a buzzword that means different things to different people. For some, it's just another way of describing IT (information technology) "outsourcing"; others use it to mean any computing service provided over the Internet or a similar network; and some define it as any bought-in computer service you use that sits outside your firewall. No matter how we define cloud computing, there's no doubt it makes most sense that we stop talking about abstract definitions and look at some simple, real examples—so let's do just that.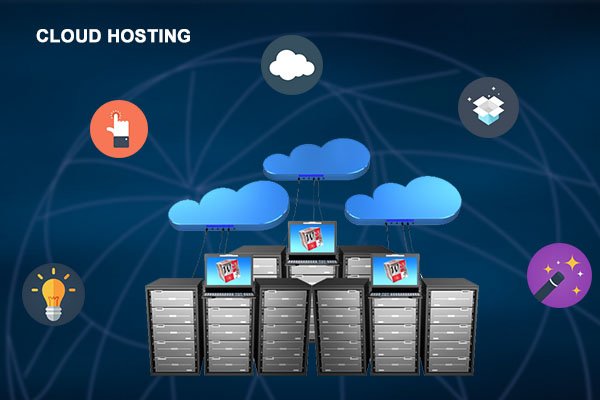 Simply put, cloud computing can be understood as "accessing of data from anywhere at any time." In Cloud Hosting, clients can tap into can tap into their required service only as much as they need to – which results in cost saving. Cloud servers are also highly reliable as if one server goes down, it has no effect on the availability of resources for other servers. At Global Era Infotech, we provide highly scalable and reliable hosting environment with a guaranteed high uptime and lifetime customer support.
Features:
High scalability
No wastage of resources. Pay for what you use.
High security
Highly reliable. No effect of one server going down on the other servers
Integrated caching and cPanel
Cloud hosting Services:
Unlimited domains and subdomains
Reliable 24x7 technical support
API access and cPanel availability
Security
Server side management
SSL Certification
We Focused On:
Scalability and auto-provisioning of the underlying infrastructure.
Security and redundancy.
Build and deployment tools for rapid application management and deployment.
Integration with other infrastructure components such as web services, databases, and LDAP.
Multi-tenancy, platform service that can be used by many concurrent users.
Logging, reporting, and code instrumentation.
Management interfaces and/or API.
View More Expertise